Tropentag 2021:
Towards shifting paradigms in agriculture for a healthy and sustainable future
September 15 - 17, 2021,
organised by
University of Hohenheim, Germany
---
We are seeking student reporters
---
Be a student reporter at the Tropentag 2019
Tropentag, the conference on tropical and subtropical agriculture, natural resource management, and rural development is an annual conference organized by ATSAF e.V. in collaboration with European universities since 1997. The Tropentag 2019 is organised by the Universities of Kassel and Goettingen and expects participants from more than 70 countries.
The theme of Tropentag 2019 is Filling gaps and removing traps for sustainable resources development
Science-based solutions for the sustainable provision of food and non-food commodities through agriculture and forestry are manifold and address ecological, technical, social, economic and political aspects. But there are still obstacles to overcome. Gaps – in education, responsibilities and incomes between women and men, in marketing opportunities between rural and urban farmers, between potential and actual crop yields and livestock performances are just a few examples that need to be addressed and resolved. Traps – such as neglect of relevant stakeholders, incomplete risk assessment, short-lived innovation testing, and fragmental systems assessment need to be identified and avoided. Tropentag 2019 will summarize recent disciplinary and interdisciplinary approaches that address these gaps and traps from various angels, with different methodological approaches and regional foci. Discussions in plenary and thematic sessions, guided poster tours and workshops should provide us with new ideas to enhance our scientific and practical success in promoting sustainable resources management in sub-/tropical regions.
Keynote speakers are among others:
Tony Rinaudo, World Vision, Australia


Carla D. Martin, Founder and Executive Director of the Fine Cacao and Chocolate Institute (FCCI) and a Lecturer in the Dept. of African and African American Studies at Harvard University, United States


Jacques Wery, Deputy Director General and Director of Research, International Center for Agricultural Research in the Dry Areas (ICARDA)


Miet Maertens, KU Leuven, Belgium


Immaculate N. Maina, County Minister of Agriculture, Livestock and Fisheries, Nakuru County, Kenya
To increase the outreach of the event, ATSAF is looking for a team of student reporters to give an account of the event.
What does this mean for you?
As a student reporter, you will attend a 2-day-workshop just before the conference in September2019 introducing you to communication through the world wide web. Student reporters will work in an interdisciplinary team of 12 international students who continuously contribute to a multi-author blog with text and visual content from 17-20 September in Kassel at the Tropentag. In the blog and other media the student reporters will summarize the discussions and report on recent trends, hot topics, or emerging issues during the conference. On Sept 21st 2019 a final seminar on 'The way forward to a professional career' will wrap up the activities. ATSAF and Tropentag conference will cover all travel costs (low emission transportation means are strongly suggested), accommodation, and registration fee for the conference.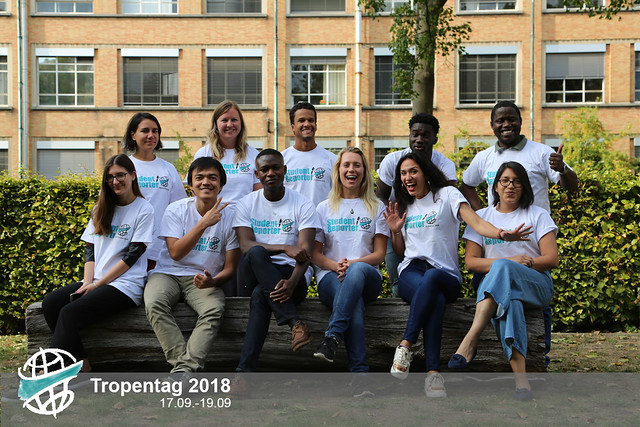 Who can apply?
The application is open to students affiliated to a European university with great interest in the Tropentag topic. Applicants should be fluent in English and have basic experience in interview and writing techniques and/or knowledge in the use of Web 2.0 social networks. If you are skilled in using visual or social media, writing for a wider public and/or digital photography or video recording, please also state this in your application.
Please apply with a short CV outlining your experience in the relevant fields and a motivation letter (maximum ½ page). Please indicate your skype account, your ResearchGate profile and your facebook or LinkedIn profile.
Please send your application in one (1) pdf file named 'your‐name‐studenreporter‐2019.pdf' to studentreporter(at)atsaf.de
Deadline for application is 1 July 2019.
Download the call for application: StudentReporters2019.pdf
---