Tropentag 2023:
Competing pathways for equitable food systems transformation:
trade-offs and synergies
September 20 - 22, 2023
organised by
The Leibniz Centre for Agricultural Landscape Research (ZALF), Germany
in cooperation with
Humboldt-Universität zu Berlin, Germany
---
Social evening: conference dinner
---

The conference dinner will take place at the Museum fuer Naturkunde Berlin.
Schedule
Date: September 21, 2023 (Thursday)
Start Time: 19:30 h
Venue: Museum fuer Naturkunde Berlin, Invalidenstrasse 43, 10115 Berlin
Transfers: no buses will be provided by the organizers
Walking distance: 1,9 km (approx. 25 min)
Public transportation:
Take the U6 (subway) at 'Friedrichstrasse' station in the direction of 'Kurt-Schumacher-Platz' and get off after two stops at the 'U Naturkundemuseum' station (approx. 12 min)
Fee: 35 EURO / participant, 20 EURO / student (the fee includes entry, a drink and snacks)
Due to limited capacity, a maximum of 400 people can attend the conference dinner.
Explore the Museum fur Naturkunde at night and spend an evening full of great conversations in a special atmosphere. The Museum fuer Naturkunde Berlin is an integrated research museum where internationally recognized collections-based science is carried out. The museum is a unique place where the scientific and social dialogue on the future of our planet is shaped.
This special place will transform the Tropentag 2023 into a unique experience.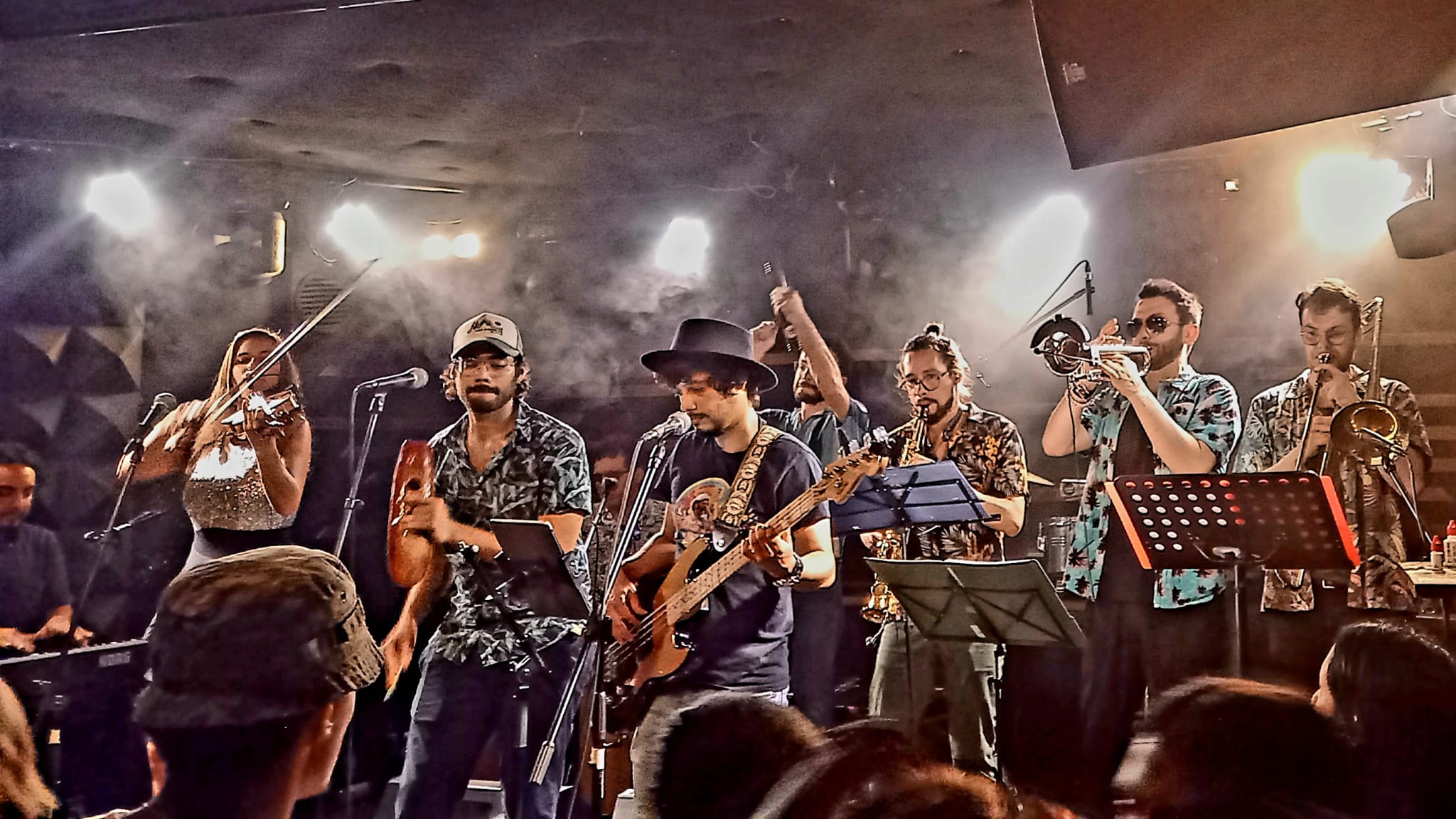 Musical entertainment will be provided by the Salsa Brava Band Cayeye from Berlin, who named themselves after a plantain-based dish from the Caribbean.
As with the ingredients of the dish, different flavors are also expressed in the band: the musicians bring influences from Europe and America together and create a thrilling musical experience on stage. The band formed in early 2022 and plays and improvises to a broad Latin American salsa.
---